Which Facebook groups to join for your business?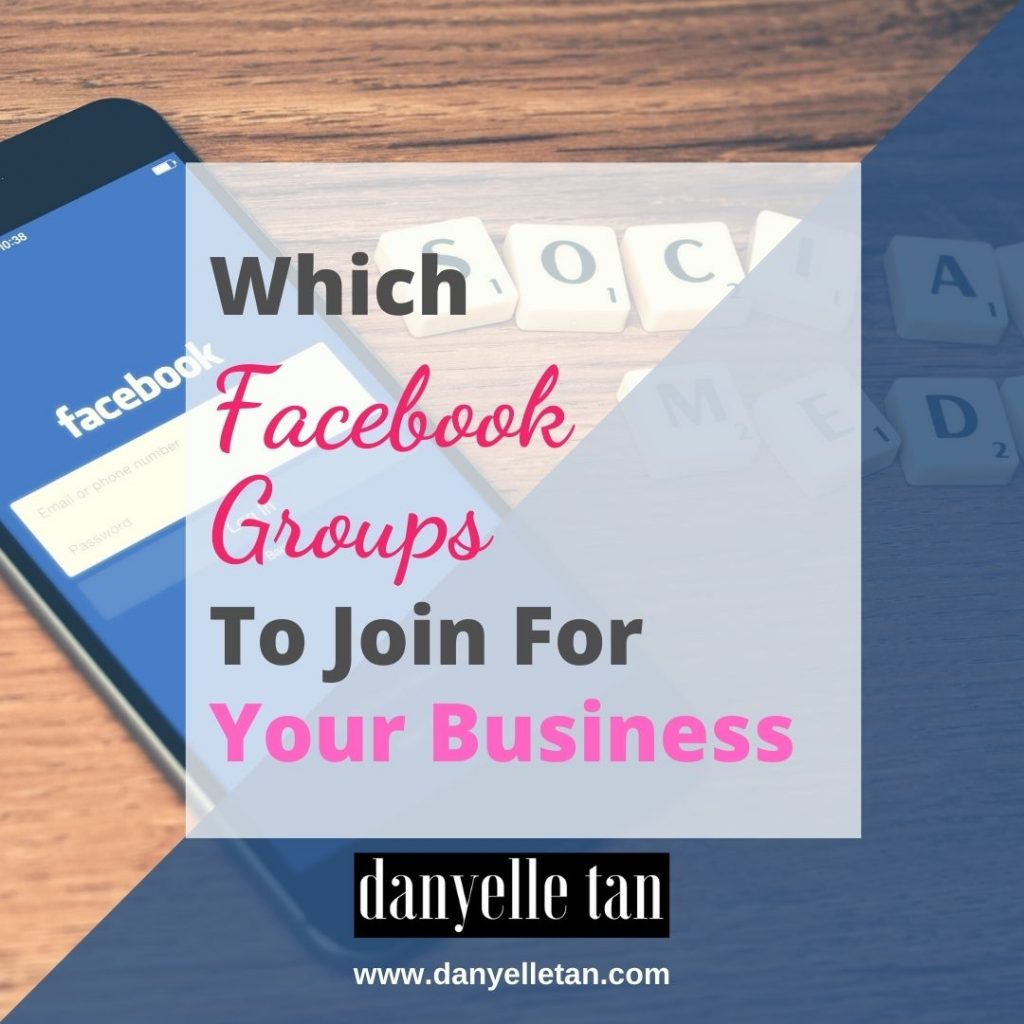 You are now starting your new business. You are excited and can't wait to promote it immediately. So, you decided to join Facebook groups and blast your business link there, hoping that people are going to buy from you.
But wait, spamming your links in Facebook groups will not get you lucky.
People buy from those that they know, like and trust. So, what you need to do is to get new friends and build a sincere relationship.
The best way to build a sincere relationship is to mingle around with friends that have something in common with you. You may then invite them and see if they are interested to take a look at your products/services. Even if they are not joining your business, or buy your products/services, you can still be their friends and talk about things that both of you like. It's always friendship first, business second.
Here's how you should choose the right Facebook groups to join:
Tips #1: Choose a hobby group
Let's say if you like gym workouts, join the groups that talk about workout tips. If you like cooking, join groups that are talking about cooking tips.
Tips #2: Look for groups with certain specific topics
For example, if you are homeschooling your kids, it's a great idea to join groups that focus only on homeschooling topics. 
Tips #3: Join professional groups
Let's say you are an architect, it's great to join architectural and interior design groups. Or, if you are a blogger, you can choose those groups that are in blogging topics.
Tips #4: Select groups based on your identity
For example, if you are a mom, you can join those groups that are only for moms. 
Tips #5: Stay away from business groups
Usually, the members of the business groups have their own agenda. They are there not to build a friendship. They are there to promote their own stuff, spamming their business links, hoping to get sales from the groups.
These business groups usually are ads groups with many members in the group, but very low engagements in the group posts.
I hope these little tips help you.
People buy from those that they know, like and trust. So, what you need to do is to get new friends and build a sincere relationship. #workfromhome #homebusinesstips #networkmarketing #Facebook #friendship #trust
Click To Tweet
If you are not sure if starting a home business is the right choice for you, or maybe, you are not sure how to choose the right home business, don't worry.
I have these simple tips and a quick checklist to help you.
To get these free guides, go to the Freebies Page.
(Photo Credit: William Iven on Unsplash)
---
Check out the resources below that will help you start a work from home & healthy lifestyle:
1. Work From Home – Learn More Here
We provide online tools, systems, coaching and support to those that appreciate the benefits of working from home. Find out more if you are considering working from home.
2. Motivational Gallery – Click Here
I compile some useful motivational quotes to help you change the way you see things and inspire you to move on in life. You can easily save the images on your Pinterest board or on your mobile.
You may follow me here: Facebook | Twitter | Instagram
Someone else might need these simple tips. If you find this is helpful, simply share with your friends and comment below. I would like to hear from you.