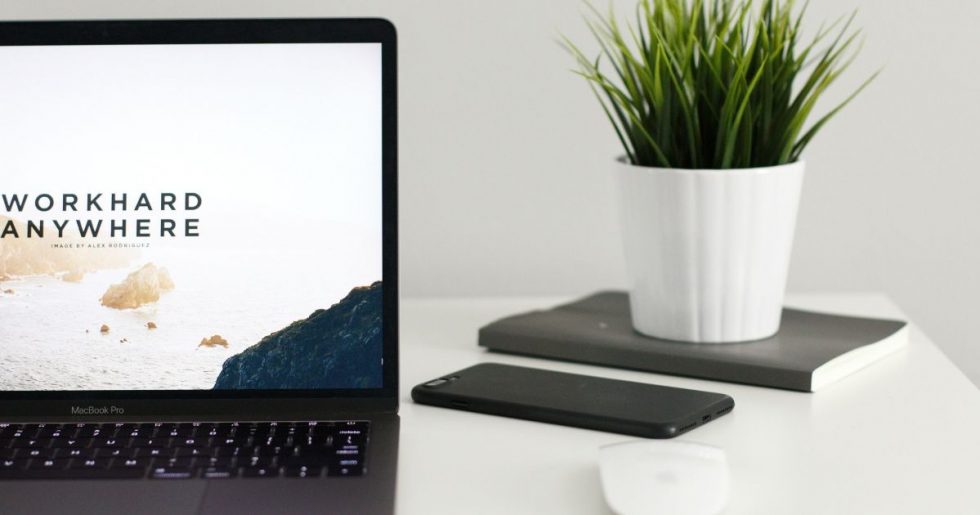 How To Create A Virtual Office You Can Take Anywhere
Are you looking into setting up a virtual office you can take anywhere? 
Technology is a powerful thing for small home business owners, regardless of what type of business they run. It gives you the ability to leave your home office behind and create a virtual office so that you can work from anywhere, at any time. This kind of mobility eliminates geographic challenges and helps you become nimble and more flexible. If you are ready to take your business on the road, here is some advice for creating an operational virtual office that allows you to work from anywhere.
(With many work from home options are available, not all are capable of being operated freely at anywhere and anytime from your mobile virtual office. I have a free resource to help you find out the right business types that can be operated from your virtual office simply by using your mobile devices. To get your free resource, simply click the pink banner below to send us a Facebook Message, type "free download 2" in your message.)

Virtual office gives you the ability to leave your home office behind and work from anywhere, at any time. #workfromhome #homebusiness #homebusinesstips #virtualoffice
Click To Tweet
How To Create A Virtual Office You Can Take Anywhere
1. Choose the Right Mobile Computer
If your work requires a computer or laptop, you will need a light and movable system that you can pick up and take with you when you leave your main office at home. In some cases, a tablet such as an Apple iPad, or a smartphone may provide enough features to help you bridge the gap between your primary home office and your virtual office.
When I am at home, I like to work using a laptop with a bigger screen. At the same time, I am also having an iPad and iPhone as my virtual office on the go. You can choose any tablets or smartphones to your liking as long as it can work well as a virtual office device.
2. Get a Reliable and Secure Internet Connection
You can't run a business these days without an Internet connection. While free Wi-Fi hotspots are available in some places, it is not advisable because free access points are typically not reliable enough for business work. And secondly, Wi-Fi hotspots are not secure. Using one with a business computer can put your data at risk.
You can purchase the device and data plan from your mobile phone service provider, or from a company that offers pre-paid or pay-as-you-go wireless access. Whichever option you choose, make sure you protect your data by using an encrypted password.
3. Make Your Data Accessible
If you have multiple devices (a desktop or laptop for primary home office and a tablet or smartphone for mobile working, for example), you will need a way to share files between your devices. The best option is using an online backup service that will automatically backup and synchronize your data across multiple devices. An online backup service makes it easy to access data from anywhere, either at your home office or your virtual office on the go. And even if you have just one main computer, this is a great way to ensure consistent backup and accessibility of your data in case of a system crash.
There are many online backup service providers available. Personally, I love to use
pCloud
 due to free 10GB space upon register for the account. At the time of writing this post, you can have up to 20GB free space when you recommend pCloud to your friends. I use pCloud to store my business documents and synchronize them for easy access at all time. This literally helps me to run my business easily on the road.

(Photo Credit: Kevin Bhagat on Unsplash)
---
Check out the resources below that will help you start a work from home & healthy lifestyle:
1. Work From Home – Learn More Here
We provide online tools, systems, coaching and support to those that appreciate the benefits of working from home. Find out more if you are considering working from home.
2. Momtrepreneur & Lifestyle Community – Come Join Us Here
Here, we share our insights, experiences and encouragements to be a well-versed Momtrepreneur. Besides business, we may also talk about life topics such as parenting, self-improvement, lifestyle and many more.
3. More Tips On How To Eat Clean & Healthy As A Busy Mom – Let's Start Here
Besides running my home business, I am also taking good care of my body to make sure I stay healthy. Without a healthy body, I won't be able to accomplish much in my business and also in my family life. As a busy mom, I need to be efficient in managing time and money too. I cook very simple yet delicious weight loss meals everyday.
Do you want to get more tips on how to eat clean and healthy while still busy with your business/career and family matters? I have created a new facebook group just for that. Come join us to start the healthy clean eating lifestyle!
4. Motivational Gallery – Click Here
I compile some useful motivational quotes to help you change the way you see things and inspires you to move on in life. You can easily save the images into your Pinterest board or to your mobile.
You may follow me here: Facebook | Twitter | Instagram | Pinterest
Someone else might need these simple tips. If you find this is helpful, simply share with your friends and comment below. I would like to hear from you.